EUREKA! Presenting Sponsor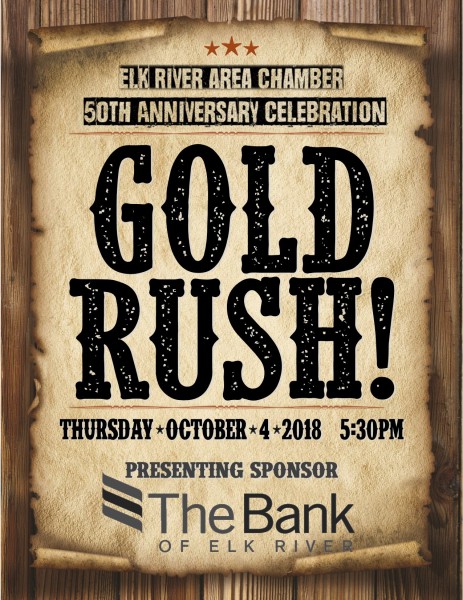 We're sure as shootin' you'll want to be at this shindig!
There's gonna be food, fun, entertainment, and more.
Tickets are just $50 per person, and include a lip-smackin' dinner.
Stake your claim on a sponsorship and get the mother lode of attention for your business.
---
Look who's the newest
Mike & Kari DeMarco and Marco & Dodi Serrano and their team surprised Sue Anderson, owner of Sunshine Depot, with the #BigDealBusiness award! The Chow team knows that the Depot has a long history of supporting the community and local sports teams, as well as being a great casual restaurant that's a 'go-to' choice for their customers of all ages. Congratulations!
---
CONGRATULATIONS to 2018 Volunteers of the Year.
Janet, Ben and David will be honored at our 50th Anniversary Annual Meeting on September 12. Want to be there to give them a pat on the back? Register online
---