Community Leadership classrooms are not necessarily traditional!
Community Leadership (formerly Leadership Elk River) is the ideal program for anyone interested in becoming tomorrow's leaders.  We look for the best, brightest, most energetic and interested candidates.
From September through June, participants attend one all-day session each month centered on a key topic. Each day includes a combination of presenters, panels, hands-on activities and on-site visits to locations relevant to the day's subject. Participants get an in-depth view of the Elk River community, develop the skills necessary to assume leadership roles, and are exposed to community leaders and involvement opportunities.
Class size is limited, based on a first-come first-serve basis, and enrollment in the program is not transferable. Applications are due no later than August 15.
Tuition is $650 for non members
Tuition for chamber members is $550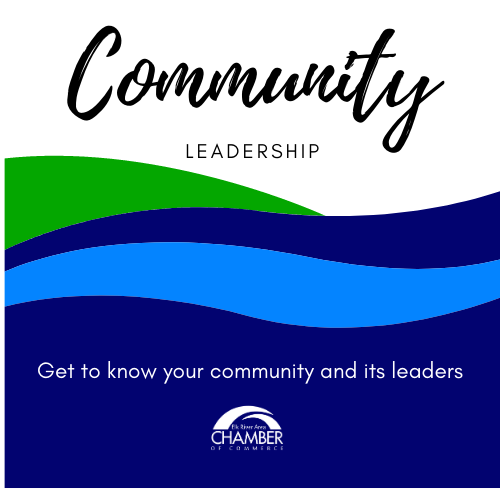 Community Leadership 2023-2024 Class Dates
SEPTEMBER 15, 2023  It's All About You
OCTOBER 13, 2023 History & Heritage
*NOVEMBER 17, 2023 Volunteerism / Non-Profits
DECEMBER 8, 2023 Law & Justice
JANUARY 12, 2024 Education
FEBRUARY 9, 2024 Local Government
MARCH 8, 2024 State Government
APRIL 12, 2024 Day of Business
MAY 10, 2024 Health & Recreation
JUNE 14, 2024 Leadership In Action & Graduation
Class times are 8:30 a.m. - 4:00 p.m.
All dates are subject to change
*Date change due to holiday
What Graduates Are Saying
The Community Leadership program had immediate and long-lasting impacts on my development as a leader in our community.  From the history of the area to the insights into our businesses, educational systems, governmental services, and beyond, the program is irreplaceable.  Friendships were formed and business contacts were made (many of which remain to this day) because of the program.  Many of my agents have taken part and I strongly encourage you to do so, as well! Kevin Bergstrom, Managing Broker Edina Realty
As a newer member to the Elk River area, participating in the Elk River Leadership program was valuable and informative. I learned an extensive amount of information about different local services and industries, as well as made connections with business owners and other business professionals. I appreciated the light commitment to the program, however found myself always looking forward to the next month's gathering! The program allowed me to gain an exclusive look into different businesses, which gave the program a field trip feeling with a professional educational aspect. After 3 years, I have stayed connected with those in my program on a personal level, as well as a resource for being successful at my job, and have officially found my favorite local restaurant that I frequent for lunch! If given the opportunity to participate in the Elk River Leadership Program, I would highly suggest it over and over! ~ Madison Bromberg, Sherburne County
"The Leadership program was a great way for me to learn about other organizations and the best ways to support them".  "It helped me develop relationships with other community leaders and those relationships provided new business referrals".   - Jennifer Snyder/June, 2019 Graduate
"Leadership Elk River is great for people who are new to the community as well as people who have been a part of this community for a long time.  The relationships you build during the class provide connections to many different areas of the community.  The various presenters provide you with insight as to what makes Elk River such a great community.  Your classmates end up being a resource that you can carry throughout your career.  Attending Leadership Elk River was truly a great experience." ~ Corey Wemple, The Bank of Elk River
Thanks to the Chamber Leadership Elk River classes I have a much more well-rounded understanding of what makes our area Unique.  Whether visiting the Kelly Farm and historical sites or learning about our local school system and other key info about what Energizes Elk River I learned many things that are more than they appear on the surface.   I made friends in the class, at their business and have connections from the class through to today.   Leadership Elk River is an interesting fun way to make business connections in our community while learning about our area.  ~ Ben Bauman, North Central Insurance Agency
As a Realtor, I try to be connected to the community as much as possible. However, this class gave me an experience like none other. Learning about local area non-profits and how they support the community made me realize how important it is to support these groups using the strengths that I have to offer. Touring public safety such as the jail system, police and fire department gave me a much deeper level of appreciation for those that serve our great community and the hard work that goes into it. After living in the community for 30+ years I drove past many of these businesses not ever really knowing what they do and now I do.  This course offered me a much deeper knowledge of what our community has to offer and a chance to meet the movers and shakers within it. 
Being a graduate of this course has given me the knowledge to better support my clients and offer advice to family and friends. I would do it all over again! ~ Pam Artmann, Associate Broker, Edina Realty
The Community Leadership Program was extremely beneficial for all aspects of my career & life.  I grew up in Elk River & I've always been active in my community.  After I graduated from college I returned to the area for work & living.  The Community Leadership Program experience opened my eyes to many hidden gems just outside of my front door & gave deeper insight to so many aspects of my community.  From day one of the program I learned about how to be better at communicating with others, understanding  more about my skillset & I also gained perspective on how to best navigate opposition or opportunities with so many different types of personalities.  Throughout the time in the program the participants network & many new relationships are created along the way.  We learned about our community businesses & got the behind the scenes look on how the government (on all levels) operates.  This program not only strengthened our community, but refined us as individuals to better ourselves in the workforce.  In turn this process will pass along the importance of supporting local & community-rich businesses for generations to come.  All in all, the Community Leadership Program would be a great investment for any company in the area, as it will help to build well-rounded employees & it promotes each company represented by their attendees to other participants & also to all the contacts that the program makes contact with, which are numerous each year.  Every point of contact holds the opportunity to advertise a company & make further connections throughout the community in which we endeavor to positively impact.  ~  Angela Hauge | GIS/Mapping Technician,  Elk River Municipal Utilities
As a long time resident and involved community member of Elk River I felt like I knew "enough" about my community. When I took the Leadership class I learned so much more in depth about so many areas of my community that I didn't know about. It was so worth the time and money invested to learn more about the area and meet a group of like-minded people that are still friends to this day. ~ Janet McCarty, Owner Virtual Bookkeeping USA
To find out more about topics covered, who is eligible, graduation requirements, cost, or for any other questions, download the application or contact Elk River Area Chamber of Commerce at (763) 441-3110.