What you need to know about The River Card
At the Elk River Area Chamber of Commerce, we're always looking for innovative ways to grow our members' businesses and build community. To that end, we're excited to introduce the The River Card! Consumers can purchase the Card as gifts or for self-use, and companies can use it for employee rewards, anniversary gifts, customer appreciation, survey incentives, contests and anything they might have used a gift card for - but the dollars stay local and benefit our shops and restaurants and our community.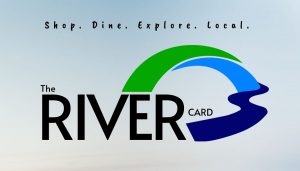 The River Card is similar to a gift certificate only its all online.
There is no physical card sent. You will get an e-gift card sent via email or text message. You can also print the e-gift card. The recipient can use that value to make purchases at participating ERACC member businesses.
All of the dollars stay local!
They can be used at participating ERACC member businesses. Please note that some member businesses do not accept them.
If you would like to accept The River Card at your business please send an email to allie@elkriverchamber.org asking to Opt-In. You will receive simple instructions on how to get set up..