Sharpen your leadership skills!
It's a new year and despite all that the world has thrown at you, you are still learning and leading. Now is the time to develop those leadership skills for your future. This four-month program is geared toward the busy professional looking to advance their careers, their ability to lead and those who want to make a difference in their community.
You will learn from a variety of great instructors some of the most sought-after leadership skills such as:
Emotional Intelligence
Decision Making
Motivation & Team Building
Time Management
Effective Communications
We have lined up some of the best motivational/leadership speakers in the region for this pilot program. The first five sessions will consist of topical content and hands on exercises, a professional book study, and time to develop your community-based project. Then you and your cohort group will spend approximately 60 days using some of your newly acquired skills to complete your community project.
Download Advanced Leadership Application Here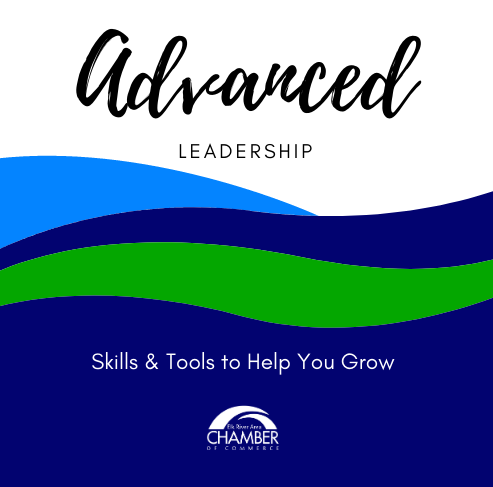 Advanced Leadership 2022 Class Dates
March 10th, 2022 – 8:00am – 11:45am
March 24th , 2022 – 8:00am – 11:45am
April 7th, 2022 – 8:00am – 11:45am
April 21st, 2022 – 8:00am – 11:45am
May 5th, 2022 – 8:00am – 11:45am
Find Out More
To find out more about topics covered, who is eligible, graduation requirements, cost, or for any other questions, download the application or contact Elk River Area Chamber of Commerce at (763) 441-3110.