Community Leadership classrooms are not necessarily traditional!
Community Leadership (formerly Leadership Elk River) is the ideal program for anyone interested in becoming tomorrow's leaders.  We look for the best, brightest, most energetic and interested candidates.
After a one year hiatus, we are ready to relaunch this program with new energy and excitement.
From September through June, participants attend one all-day session each month centered on a key topic. Each day includes a combination of presenters, panels, hands-on activities and on-site visits to locations relevant to the day's subject. Participants get an in-depth view of the Elk River community, develop the skills necessary to assume leadership roles, and are exposed to community leaders and involvement opportunities.
Class size is limited, based on a first-come first-serve basis, and enrollment in the program is not transferable.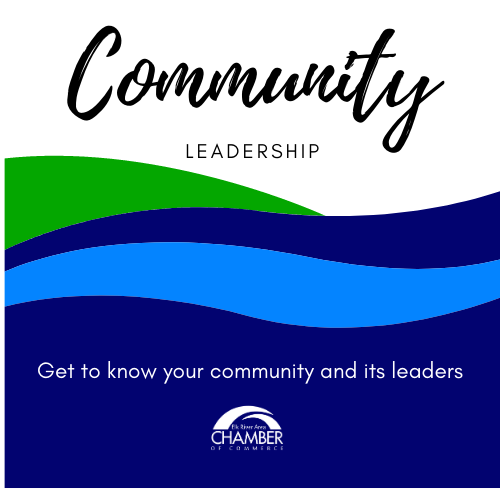 Community Leadership 2021-2022 Class Dates
SEPTEMBER 10, 2021  It's All About You
OCTOBER 8, 2021 History & Heritage
NOVEMBER 12, 2021 Volunteerism / Non-Profits
DECEMBER 10, 2021 Law & Justice
JANUARY 14, 2022 Education
FEBRUARY 11, 2022 Local Government
MARCH 11, 2022 State Government
APRIL 8, 2022 Day of Business (3rd Friday)
MAY 13, 2022 Health & Recreation
JUNE TBD, 2022 Leadership In Action & Graduation
Class times are 8:30 a.m. - 3:30 p.m.
All dates are subject to change
What Graduates Are Saying
Leadership Elk River has been a tremendous experience: Each class is new and unexpected and very meaningful - I've learned a lot about myself and about my community. This program takes you to parts of Elk River you may otherwise never see: the original cemetery to learn about our history; local businesses to hear about how they're innovating and helping our economy thrive; inside the schools to hear from officials on how they're growing and adapting to a world of changing opportunity and challenge; the local non-profits to see how they're providing for local people in need; the government centers to understand how many people care deeply about our community... I'm amazed at how much community spirit Elk River has, and Leadership is what's exposed me to the undercurrent of optimism and excitement for what our future holds. Whether you're new to the area or have lived here for years, this program is worth your time and investment for all the value you'll get out it both now and over time. ~ Tove Lichty, Edward Jones Investments
"I thoroughly enjoyed the Elk River Leadership program, as I learned so many valuable things about our community and businesses. I found myself looking forward to each monthly session, which were very well organized! I sincerely value the connections made with our Leadership group, our facilitators, and those businesses in which we had the opportunity to visit. The hands-on learning was most interesting, and I wish I could take the program again 🙂 ~ Madison Bromberg, Sherburne County
"It's a must! I have learned so much about Elk River in these few months and I grew up here!" ~ Shelly Maloney, Sherburne County
"Leadership Elk River is great for people who are new to the community as well as people who have been a part of this community for a long time.  The relationships you build during the class provide connections to many different areas of the community.  The various presenters provide you with insight as to what makes Elk River such a great community.  Your classmates end up being a resource that you can carry throughout your career.  Attending Leadership Elk River was truly a great experience." ~ Corey Wemple, The Bank of Elk River
"Leadership Elk River provides the opportunity to meet key decision makers at some of Elk River's most key businesses while learning about the great hidden treasures this area is home to, is priceless.   Whether you have been here a few years or have lived here all your lives you will learn something new and amazing about why Elk River is unique.  You can learn how to get more out of Elk River and how we can contribute more with opportunities to be local leaders."  ~ Ben Bauman, North Central Insurance Agency
"Understanding Elk River's growing community and our commitment to its continued success is what you will gain from enrolling in the next learning opportunity of Leadership Elk River. After experiencing the course for yourself, I believe you will appreciate at a higher level all Elk River has to offer you and your company."  ~ Dan Dixon, Guardian Angels of Elk River 
To find out more about topics covered, who is eligible, graduation requirements, cost, or for any other questions, download the application or contact Elk River Area Chamber of Commerce at (763) 441-3110.